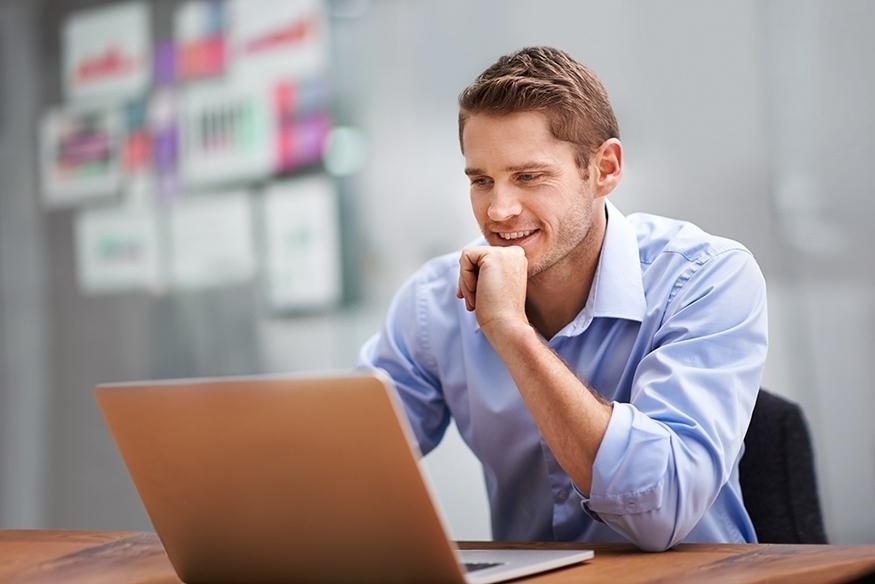 The ways in which consumers find healthcare solutions have changed dramatically over the last decade. The internet is now the top resource for health-related questions1, with one-third of all US consumers reporting that they turn to and trust social media for information on healthcare, symptoms, and physicians.2
Practitioners looking to grow their business can gain from the industry's digital drift by increasing their visibility and accessibility online. A robust digital presence can translate into a larger patient base and more enduring relationships with existing patients. When establishing an online presence, focus on 3 fundamentals:
1. Create an informative and easy-to-use website
A quality website for your practice is the foundation of a successful online presence. The more useful and engaging consumers find your website, the higher it will rank in search results. Think of your site's value both in terms of the content you post there and the convenience it provides. A user-friendly, mobile-compatible interface with clear channels for visitors to contact you and schedule appointments helps seamlessly convert those higher search rankings into new patients. It can also deepen relationships with existing patients. According to a 2012 study, patients who interact with their physician online average more office visits.3
2. Build a social media following through active participation
Social media can be a highly effective way to boost your visibility and reach new prospective patients. But the benefits of social networking come to those who interact not just with the platforms but with other participants: It's essential to have a 2-way conversation online. By all means, you should post useful articles and offer expert insights on Twitter, Facebook, and LinkedIn—but you should also solicit and respond to comments on your posts. It's not just about visibility—it's about accessibility.
Active engagement can help position you as a valuable resource in your field and an advocate for colleagues and patients. On all social media platforms, keep your contact information up-to-date, consistently link back to your practice's website, and encourage dialogue. This will ultimately contribute not only to higher rankings in search results, but higher appeal and credibility to potential patients.
3. Invite and manage online reviews
Online review forums have become one of the most valuable and frequently used tools available to consumers seeking out services and products. Ratings on such sites can significantly impact a practitioner's business.
80% of consumers go online first when evaluating a medical provider2
76% of consumers trust online reviews when searching for a doctor3
61% use online reviews before choosing a doctor4
20% use online reviews to evaluate their current doctor5
ZocDoc, an online service for finding medical care providers, found that each half-star improvement on a provider's profile brought an average 37% jump in appointments.1 Channel the power of review platforms by encouraging satisfied patients to post reviews feedback, and then highlight their praise on your website and in social media.
1 ZocDoc. Marketing for Healthcare Providers. Published February 2013. Accessed August 9, 2016
2 Fox S, Rainie L. The Search for Online Medical Help. Pew Research Center. http://www.pewinternet.org/2002/05/22/main-report-the-search-for-online-medical-help/. Published May 2002. Accessed August 9, 2016.
3 Anderson M. 2013 Study: 79% Of Consumers Trust Online Reviews As Much As Personal Recommendations. Search Engine Land.http://searchengineland.com/2013-study-79-of-consumers-trust-online-reviews-as-much-as-personal-recommendations-164565. Published June 2013. Accessed August 9, 2016.
4 Reputation Management: How Physicians Can Take Control Of Their Online Reviews. Capson. http://www.capson.com/blog/medical-melpractice-blog/reputation-management-how-physicians-can-take-control-of-their-online-. Published April 2015. Accessed August 9, 2016.
5 Pennic F. Survey: Yelp Most Popular Site for Online Physician Reviews. http://hitconsultant.net/2014/11/18/yelp-dominates-online-physician-reviews/. Published November 2014. Accessed August 9, 2016.