Only Biofinity®
Innovative premium contact lenses
When you want to offer your patients technologically advanced, high performance contact lenses, introduce them to Biofinity®.
The Biofinity® family of lenses offers remarkable comfort, oxygen transmissibility and visual performance to wearers with a broad range of vision correction needs:
Myopia/hyperopia
Astigmatism
Presbyopia
Biofinity® lenses are made using Aquaform® Technology, which provides a superior combination of natural wettability and breathability.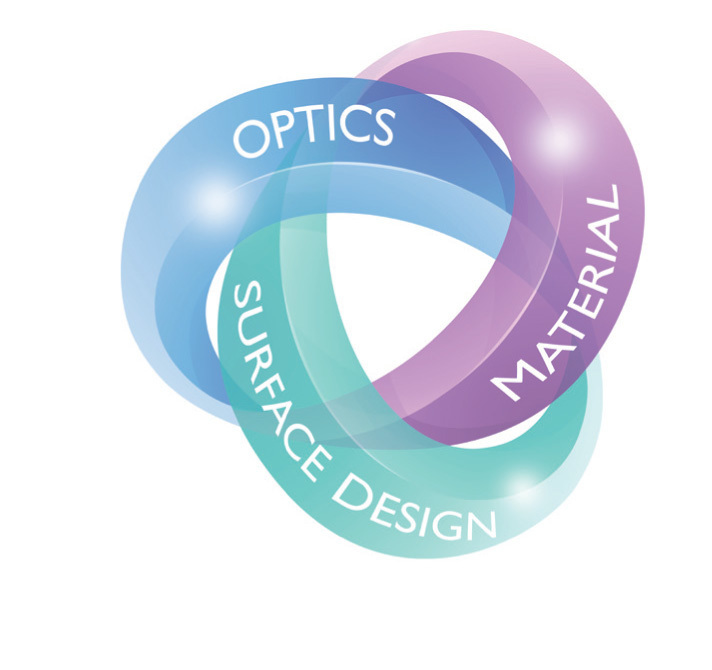 Optimally balanced for wearer satisfaction
Starting with spheres, every lens in the premium Biofinity® family incorporates an ideal balance of three elements that are essential to a premium-quality wearing experience.
---
The science behind Biofinity®

Lens material • Surface design • Optics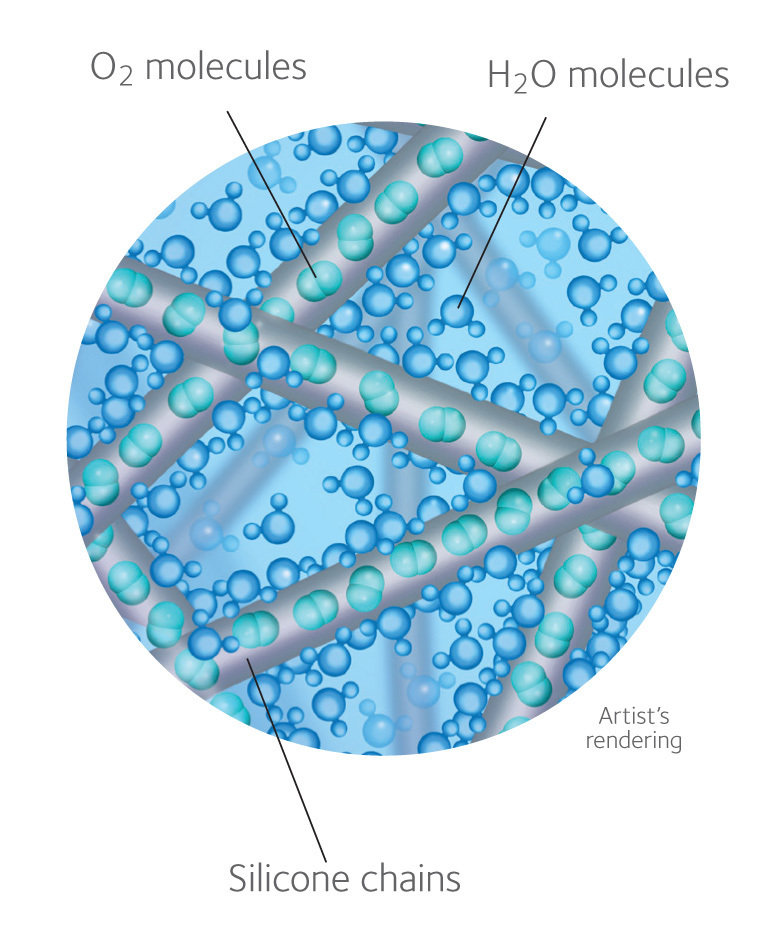 Lens Material
Aquaform® Technology
Aquaform® Technology allows Biofinity® to provide a superior combination of natural moisture and breathability:
In a matrix of long silicone chains, hydrogen bonds form to lock water molecules within the lens, for good wettability and a comfortable wearing experience
The long chains mean that less silicone needs to be used to optimize oxygen transmissibility, and increased oxygen levels help keep eyes clear, white and healthier
Reduced silicone content also results in a low modulus, which makes the lenses soft and flexible to enhance comfort and fitting versatility
Surface Design
Smooth and comfortable
Biofinity® lenses have a smooth, naturally wettable surface with a special rounded edge design to reduce conjunctival interaction for improved wearing comfort.
Optics
Innovative design for each correction type
Each lens in the premium Biofinity® family features state-of-the-art optics designed for a specific correction type and prescription, so more lens wearers can benefit from remarkable visual performance.
For myopia and hyperopia
Biofinity® lenses for sphere wearers provide the Aberration Neutralizing System™, designed to neutralize spherical aberrations in the eye. Available for standard and extended range prescriptions.
For astigmatism
Biofinity® toric lenses have optimized toric lens geometry and uniform horizontal ISO thickness, providing predictable, consistent visual acuity and an easy fitting approach. Available for standard and extended range prescriptions.
For presbyopia
Biofinity® multifocal lenses incorporate Balanced Progressive® Technology with multiple zones of vision correction for clarity at near, far and in-between distances. Optimized for each sphere and ADD power with the option of fitting a center D or center N lens.
---
The Benefits of Biofinity®
Impossible comfort and clarity through down-to-earth science.
Biofinity premium lenses deliver both comfort and clarity with the help of CooperVision's exclusive Aquaform® Technology.
Aquaform® Technology

High Oxygen Transmissibility
Increased breathability (Dk/t=116-160 @ -3.00D) for daily wear, helping maintain sound corneal physiology.

Naturally and Uniformly Wettable
Stays moist without additives, surface treatments or wetting agents.

Optimum Modulus
And all Biofinity® lenses have a smooth, high wettable lens surface that resists deposits.
Designed for clarity and fit

Aberration Neutralizing System
In spherical lenses, unique aspheric optics enhance vision by minimizing spherical aberrations inherent in both the lens and eye, specifically adjusted for each power.

Rounded-Edge Design
Biofinity lenses have rounded edges that minimize eye lid and lens interaction so the lens feels more comfortable.

Optimized Ballast Toric Design
In toric lenses, for greater stability and predictable visual acuity.

Balanced Progressive Technology
In multifocal lenses, for exceptional vision at all distances.