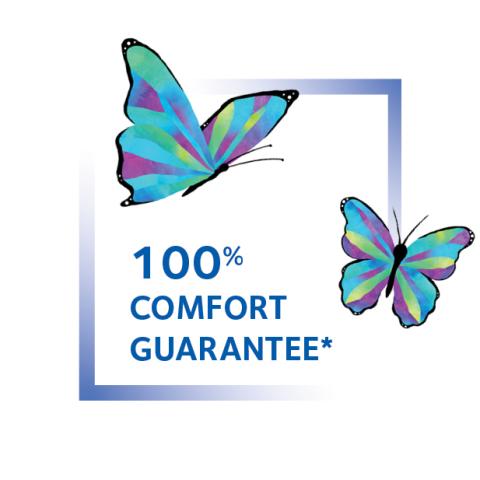 The CooperVision® Comfort guarantee is our money-back promise to you that our contact lenses will be comfortable. After all, comfort, or lack thereof, is the primary reason contact-lens wearers switch brands.1 The CooperVision® Comfort Guarantee is designed to help you prescribe our lenses with confidence.
What is the guarantee?
*If, for any reason, a patient is not completely satisfied with the comfort of their CooperVision® contact lenses within 60 days of purchase, CooperVision will replace those contact lenses free of charge. Conditions apply.†
This enables you to fully refund your patients if you wish.
†Full terms and conditions are available on our website at http://coopervision.net.au/practitioner/terms-and-conditions or http://coopervision.co.nz/practitioner/terms-and-conditions. For further information about the Comfort Guarantee, ask your Business Development Manager or contact Customer Service AustraliaFree Call: 1800 655 480; New Zealand Free Call 0800 60 60 60. Reference: 1. CooperVision study of 265 contact lens wearers, Australia, October 2017. Data on file.