Reduces stress on the eye muscles you use to focus on digital devices1, so you can shift focus between on-screen and off-screen activities with less effort.
Screen time is hard on your eyes.
If you're like a lot of people, you spend a lot of time every day on digital devices – your smartphone, your tablet, your computer…
Switching from on-screen to off-screen and back all day can overwork your eyes.
Nearly 40% of millennials spend nine hours or more a day on digital devices.2

Over 80% of adults use digital devices more than two hours per day.*3
Digital Zone Optics® lens design helps make screen time easier on your eyes.5
Digital Zone Optics® contact lens design technology reduces focusing muscle stress on your eyes during digital device use.1
From sharing to shopping, texting to streaming... now you can get more from your day – on-screen and off – thanks to the Digital Zone Optics® lens design.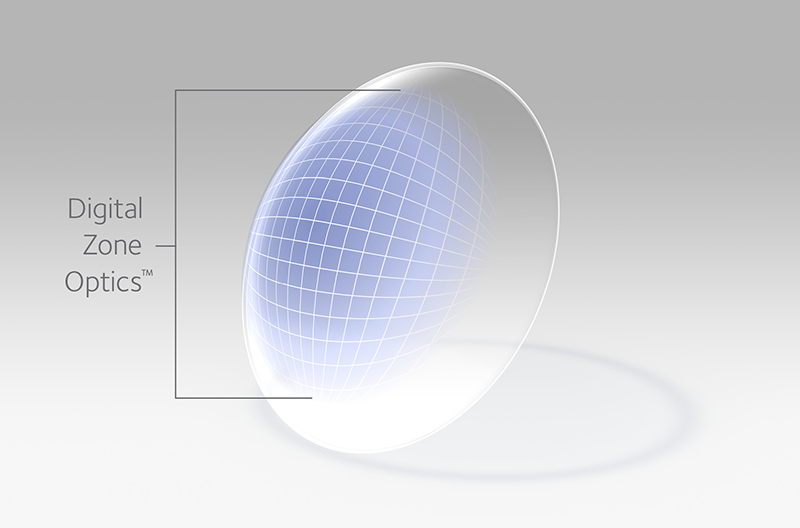 Benefits:

88% of wearers agree that Biofinity Energys® lenses help them focus effortlessly when using digital devices4

Helps you see clearly and go from on-screen to off-screen and back with less effort

94% of Biofinity Energys® wearers said the lenses met or exceeded their expectations 5
Digital Zone Optics® lens design at work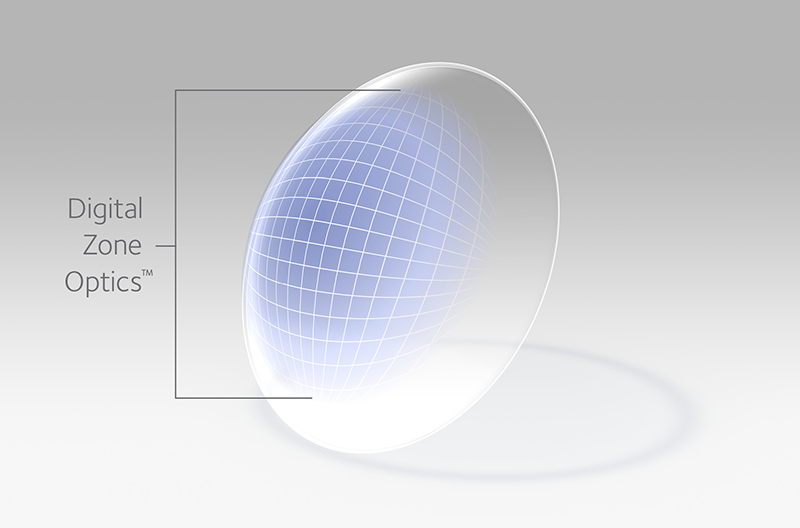 Where you can find this technology:
Tell your optometrist you'd like to try Biofinity Energys® contact lenses with Digital Zone Optics® lens design.
*American Adults
Only applicable to Biofinity Energys soft contact lenses for vision correction. This product may not be right for you, refer to your optometrist for advice. Read the instructions for use before purchase (https://coopervision.net.au/patient-instruction) and follow the instructions for use.
References:
1 Kajita M, Muraoka T, Orsborn G. Changes in accommodative micro-fluctuations after wearing contact lenses of different optical designs. Contact Lens & Anterior Eye. 2020;43(5):493-496. Sponsored by Coopervision Inc.
2 The Vision Council. Hindsight is 20/20/20: protect your eyes from digital devices: 2015 Digital Eye Strain Report.
3 The Vision Council Vision Watch. Digital Eyestrain Report June 2018. 2018 Digital Eye Strain Report.
4 CVI Data on file 2016. Prospective, multi-centre, subject-masked, bilateral, one month dispensing study in USA with Biofinity Energys in existing Biofinity sphere wearers. N=52. After 2 weeks.
5 CVI data on file, 2018. Online survey Biofinity Energys CL wearers, USA. n=200